We currently accept more than 30 cryptocurrencies, but sometimes you cannot see them all when you open your account on HolyTransaction.com.
To see the whole range of cryptocurrencies you can store on your multi-currency wallet and all of the addresses, please read this step-by-step guide.
Login to your wallet or create a new one on HolyTransaction.com by clicking on "Sign in" or "Sign up"
Select the Balance tab on the left and you'll be taken to an overview of your balances.
Click on the "Plus" symbol on the right and you can find the list of supported cryptocurrencies of your wallet as shown in the image below: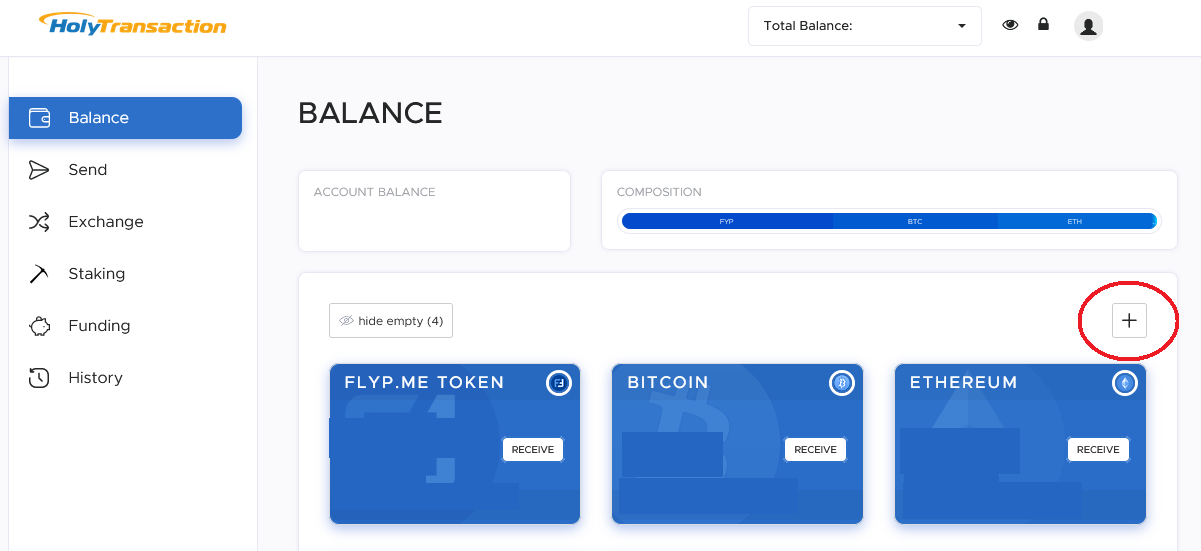 3. Now you will be able to see the full list of cryptocurrencies supported on HolyTransaction. Just tick the box next to the name to show it on the Balance page: you can select all the cryptocurrencies you need. This way you will be able to see the new addresses on the main page of your wallet.
4. To deposit, simply click the "Balance" tab and if you're funding your account with cryptocurrencies, generate an address for the one you'd like to deposit. Afterwards, you can either scan the QR code or copy the address using the select button and input it wherever the source of the funds are located.
If you want us to add more addresses on your wallet, please read this article.